Preventive care has lengthened the lives of our pets and added comfort to their geriatric years.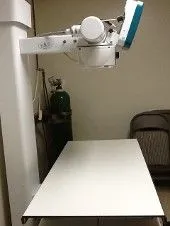 Dental Hygiene
Spay & Neutering
Senior Health Care
Micro Chipping
Digital Radiology
Surgical Services
Orthopedic surgeries
Grooming
Boarding (Temporarily Closed until Further Notice)
Visit our special offers page

Dental Hygiene:
A lot of attention has been focused on veterinary dentistry in the last 2—3 years. Research clearly shows that proper dental care is probably the most important thing that you can do to add years of good health and quality to your pet's life.
Dental infections can cause endocaditis (heart valve infection) and kidney infections. The bacteria in the mouth can be a potential source of human infections and the cause of bad breath. Most importantly dental infections hurt your pet and make them feel uncomfortable.
Call us today to schedule your pet's dental appointment
Spay and Neutering:
Pet over-population is a major concern not only in California but all over the United States, but that is not the only reason to spay or neuter your pet.
Having your pet fixed, especially at an early age, can significantly reduce the incidence of some diseases and in some cases completely eliminate other diseases that your pet can get later on in life. Mammary gland tumors, testicular cancers, and prostate problems are all related to your pets reproductive cycle and by removing these reproductive organs you reduces hormones in the body and that helps your pet later on in life. Also, contrary to what some fear, your male pets won't miss a thing.
Spaying and neutering can be complicated but with the use of new safer anesthetics, pre-anesthetic blood screening, and medications your pet is likely to recover with ease and since spaying and neutering is considered an "elective" procedure the cost of these surgeries are extremely reasonable compared to
similar "non-elective" surgeries. Visit our coupons page.
We offer low cost spay and neutering.
Senior Health Care:
For most pets the age of 7 is a marker point for becoming a senior. Old age is nothing to be afraid of but there are some additional responsibilities for the pet owner as far as care for their furry loved ones.
Senior pets need periodic blood screenings, EKG's and x-rays so that problems can be caught early. When certain diseases are caught early then the good, pain free years for your pet will last even longer.
Microchip:
A lost pet can be devastating to a family. Our pets are becoming more and more a part of our families as time goes by and no one wants to lose a loved one.
At Alessandro Animal Hospital we offer pet microchipping using Home Again©, a company with an excellent reputation which offers a list of comprehensive services to help reunite you with your loved one.
Microchipping your pet involves an injection of the microchip under the skin between the front shoulder blades. The microchip is coated with a cover that prevents the chip from moving around once inside the body. The procedure involves little pain and can be done at any time.
The microchip has an identification number associated with it which is linked to the owner's personal information. This allows shelters and animal hospitals the ability to contact you if your pet is found. For more information please visit the Home Again website at www.home again.com.
Digital Radiographs:
Radiographic technology has come a long way and x-rays from the past are not the same as x-rays today. At Alessandro Animal Hospital we have an HF Series 9 MP Digital radiograph system that offers us unparalleled detail when taking x-rays as compared to regular film based systems.
This means that we are able to see and diagnose more clearly and efficiently the problems with your pet. Also, unlike regular x-rays, we are able to give you copies of your pets x-rays on a CD so that you can take them home and keep them for your records. All of this with no greater cost to our clients than standard x-rays from the past.
Surgical Services:
Our highest concern is to ensure your pets safety during surgery, and to make sure their recovery is as comfortable as possible.
Routine Surgery for Your Pet
At our animal hospital, we understand that pet surgery is a stressful situation for pet owners, which is why we offer state-of-the-art procedures for even the most routine surgeries. Whether your pet requires orthopedic surgery or a spay or neuter procedure, you can trust us for the care your pet needs.
Common Pet Surgery
Abscess Surgery
Laceration Surgery
Lumpectomy
Tumor Removal
Spay & Neuter
Your Pet's Source for Dental Care
Dental problems are common occurrences for pets, which is why routine dental care is necessary. Our experienced team offers the dental services your pet needs to maintain good oral health. For your peace of mind, dental care with sedation is available for our procedures, including:
Tooth Extractions
Teeth Cleanings
Teeth Polishing
Tooth Abscesses